Because we're the #1 real estate company in the world! That's why!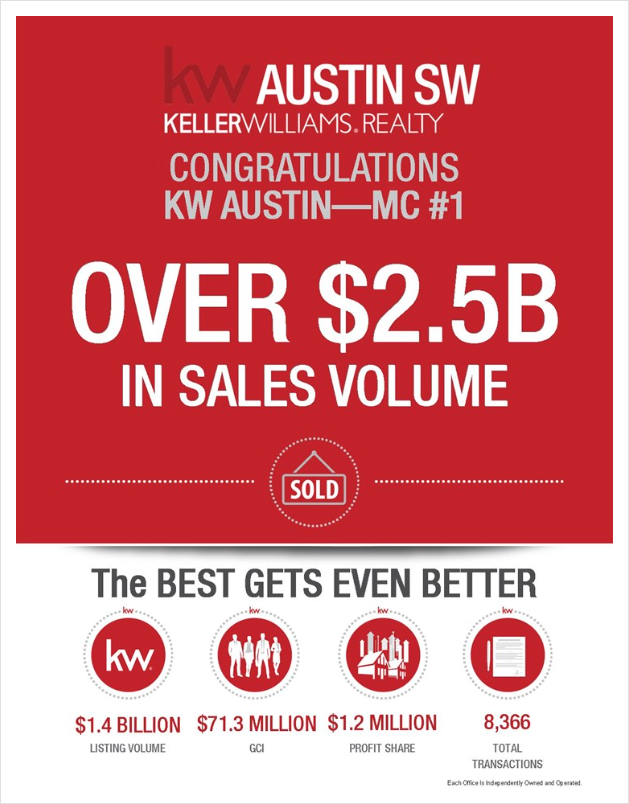 Keller Williams has surged past industry giants like RE/MAX, Coldwell Banker, and Berkshire Hathaway HomeServices to become the number one real estate franchise in agent count, closed units, and closed sales volume in the United States*. In 2017, the company's 155,000 U.S. agents closed more than 1 million units, generating more than $300 billion in sales revenue.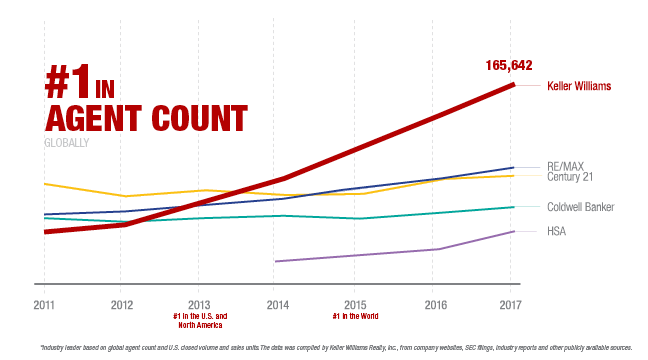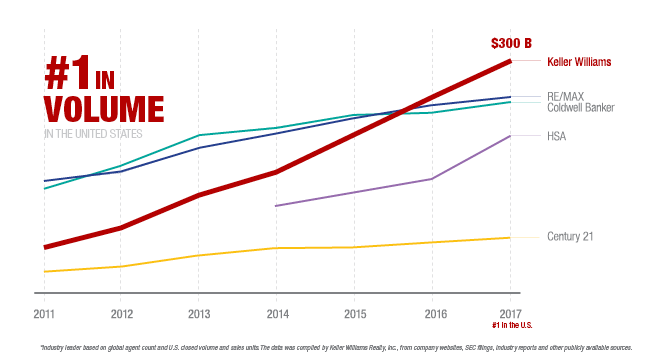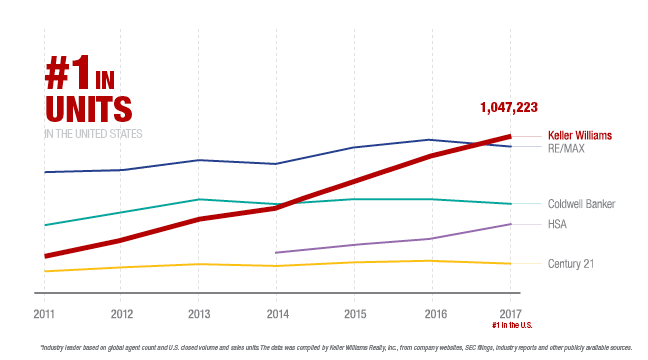 Furthermore, Keller Williams was recognized by Training Magazine,the leading publication for learning and development professionals, as the No. 1 trading organization across industries worldwide.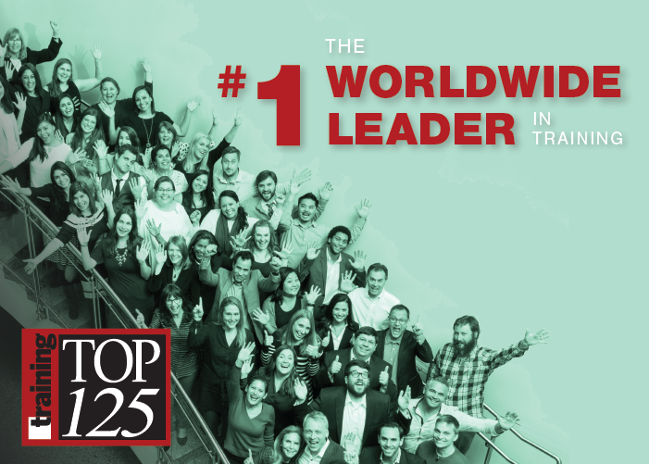 For the fourth straight year, Keller Williams placed in the Top 5 on the Training 125, which ranks companies' in employer-sponsored training and development programs.